About Us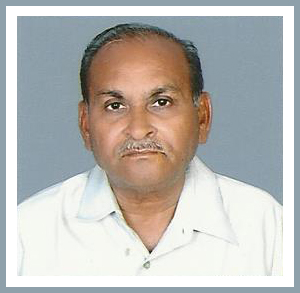 We, "Laxmi Sales Corporation", is one of the most renowned dealers and distributors of a high quality range of Industrial Electrical,  Electronics Instruments and Spares situated at Baroda (Gujarat). Established in the year 1985.

In our range, we offer Motwane make instruments like Contact Resistance Meters, Automatic Tan Delta, Oil Breakdown Tester, High Voltage Breakdown Test Set, Safety Ohm Meters and Leakage Clamp Meters. Moreover, we offer Digital Earth & Soil Resistance Testers, Multimeters and clamp on meter.

Elmex and Wago - Din Rail mounted Terminals, Distribution blocks, PCB Mounted terminal, Din Rail Mounted Relay Enterface Modules, and Surge Protection Devices. As Well as Screw less connectors.

Pla - relays (AC/DC Plugin, general purpose, Power Relays, PCB Mounting) as well as related relay sockets and retaining clips.  

Essen Deinki - Electrical control accessories like Push Button and Micro Switches, Toggle Switches, Terminal Blocks, SMPS, Digital Panel Meters, Flat Cable Headers with Long Latches Series 'P', Euro Connectors.

We also offer item manufacture by OEN, OMRON Relays and its products.

Other miscellaneous items related to our products, Temperature measures and controllers, Counters, Solder wire, (BT Soldier), Soldering iron, Potentiometer, Solid State Relays (SSR), Large Axial Fans, Cross Flow Blowers.   
The entire range of products offered by us is procured from some of the Welknown manufacturer (with they have facility of latest and advanced machinery, well technical experienced engineers and quality control departments), manufacture by them.

We make available these products to the clients in varied specifications to meet the market demand in the best possible manner. Moreover, we understand clients' preferences and make sure to procure the products accordingly. Our products are checked on certain well-defined parameters to gauge their defect-free nature, before their dispatch. The products offered by us cater to the needs of different industries and sectors.

Our spacious warehouse helps in the safe and well-organized storage of the entire stock. The warehouse is sprawled over an extensive area, which makes it possible for us to categorize all the products efficiently. Moreover, the warehouse is maintained by a team of experts who keep it free from dust, moisture and other contaminants. Excellent connectivity of our warehouse helps in providing prompt delivery of the orders at the clients' destination. Besides, we have a team of experts who put in their best efforts to attain organizational goals within the committed time frame. Moreover, the professionals associated with our organization make sure to successfully accomplish all the business endeavours with utmost perfection.

With the able guidance and assistance of our mentor, 'Mr. Suryakant (Suresh) S. Panchal', we have been able to occupy a formidable position in the market. Owing to his rich experience, in-depth knowledge and fabulous business acumen, he provides all the necessary guidance to all the people associated with us.